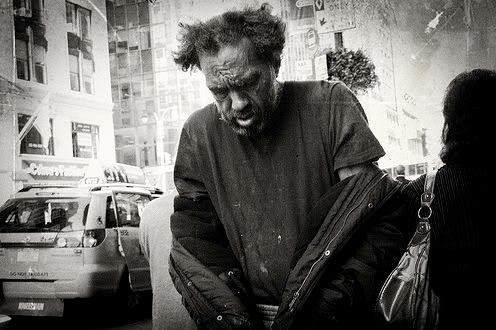 Never like this....

The darkness peering inside my soul. He is out there and I am the failed dam.

The burden, taken up in crisis. I am impotent against evil.

Unsung, without honor.

Punishment is fitting, poetic justice. As the madness takes them all, I am (was?) the watcher, silent against atrocities. Alone in my viewing.

Mind fading into new identity. The weight of the world sliding away, a phantom's charge is now the wind.

I am you now. Faceless, unknowing of the light. We will turn to dust together.

I make my final wish to God. I used to know his face, but now I distant, alone.

"Make it right," escapes my lips as strength susides. This is the end.

Cardboard in hand, adorned in ink. A scribbled plea. My new mission is here.

I just want a dollar and bottle of Jack.

Bliss is mine once again.